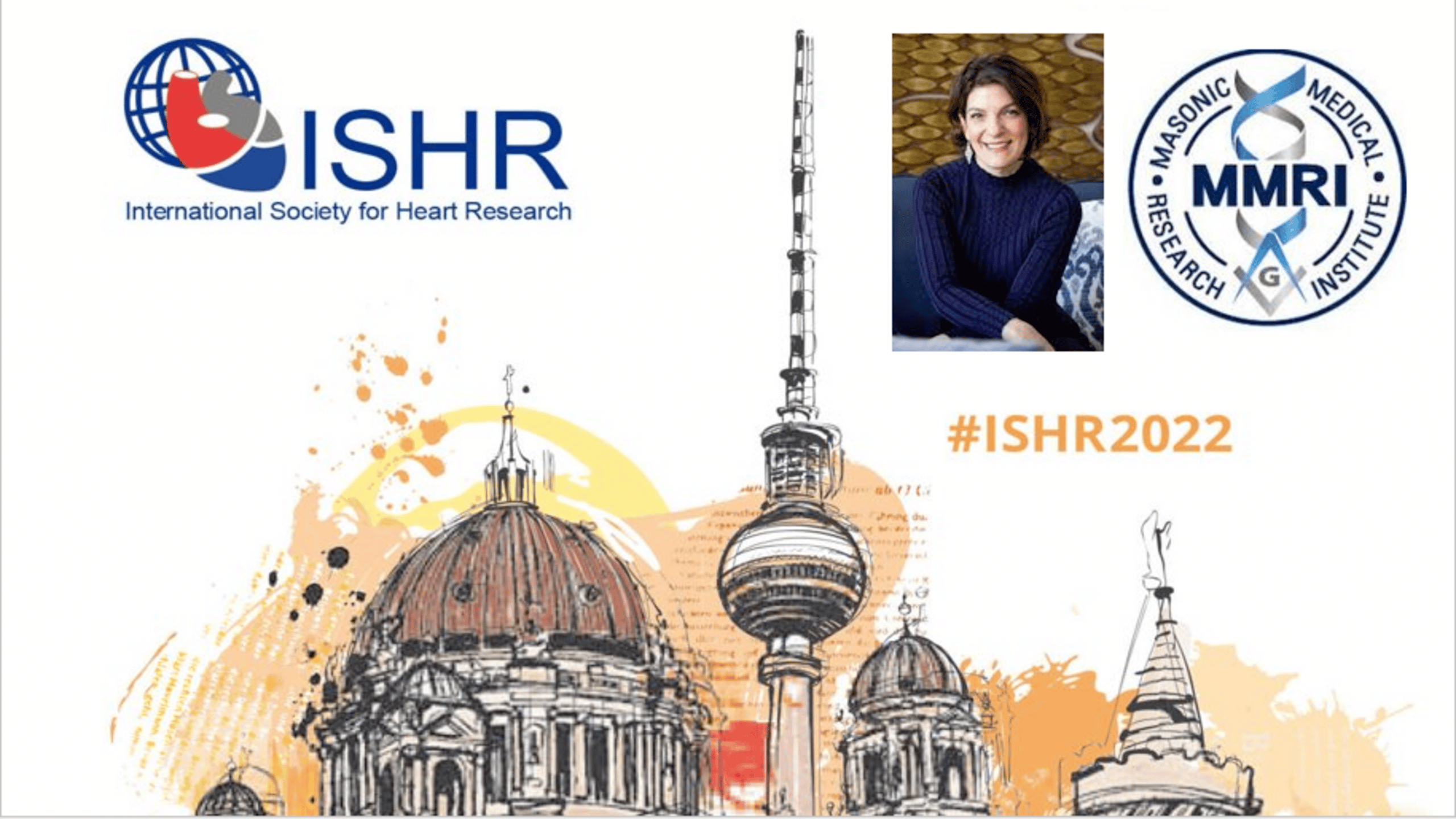 June 30, 2022: 
Dr. Maria Kontaridis, the Executive Director of the Masonic Medical Research Institute in Utica, New York, has been elected a Fellow of the International Society for Heart Research. This prestigious recognition was announced at the ISHR World Congress in Berlin, Germany, June 12-15, 2022. A rare honor, which is voted upon only once every 3 years, the last ISHR World Congress was in 2019 in Beijing, China, and the next one won't be held until 2025 in Nara, Japan. According to the ISHR, "Fellows were selected solely on the basis of scientific excellence, as evidenced by an established track record of publications in high-impact journals."
Read more at the two news links here:
(1) Daily Sentinel: 
https://romesentinel.com/stories/mmri-executive-director-elected-fellow-of-international-society,137027?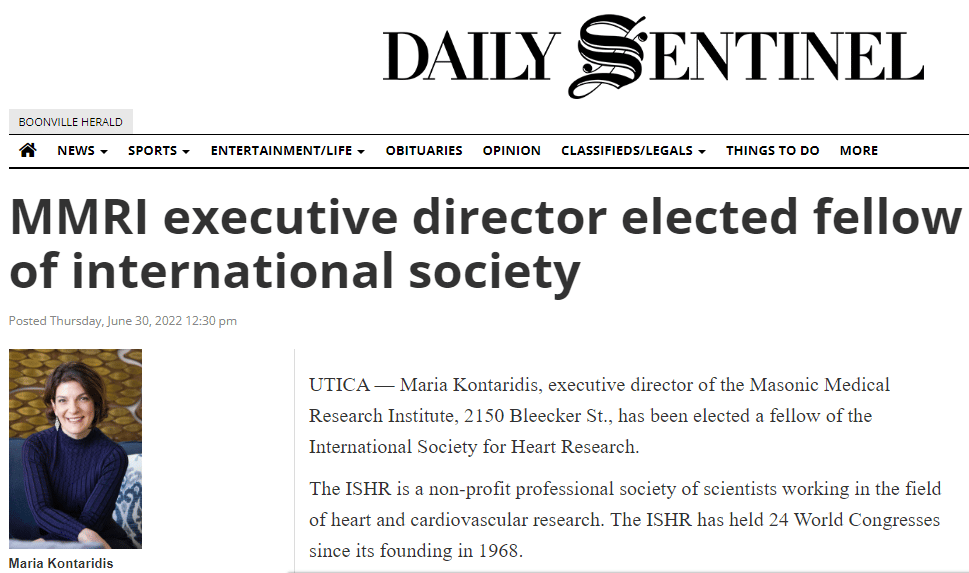 (2) Bioengineer.org 
https://bioengineer.org/dr-maria-kontaridis-of-mmri-elected-a-fellow-of-the-nonprofit-international-society-for-heart-research/