June 16, 2022: 
Ten bright scholars have been selected to join the 2022 Summer Fellowship Program at Masonic Medical Research Institute. The program is highly selective, and it is a special accolade for the fellows to be invited to work at MMRI this summer.  
Students in this year's program are: 
Yashi Agarwal, Aaron Farley, Yuriy Milobog, and Catherine Hagearty-Mattern, from SUNY Polytechnic Institute; 
Sandy Thai, from Hamilton College; 
Dominick Lomonaco and Anna Burkhartzmeyer, from Albany College of Pharmacy and Health Sciences; 
Ryan Soron and Gianna Sisti, from Binghamton University; and 
Hannah Bochniak, from Hartwick College.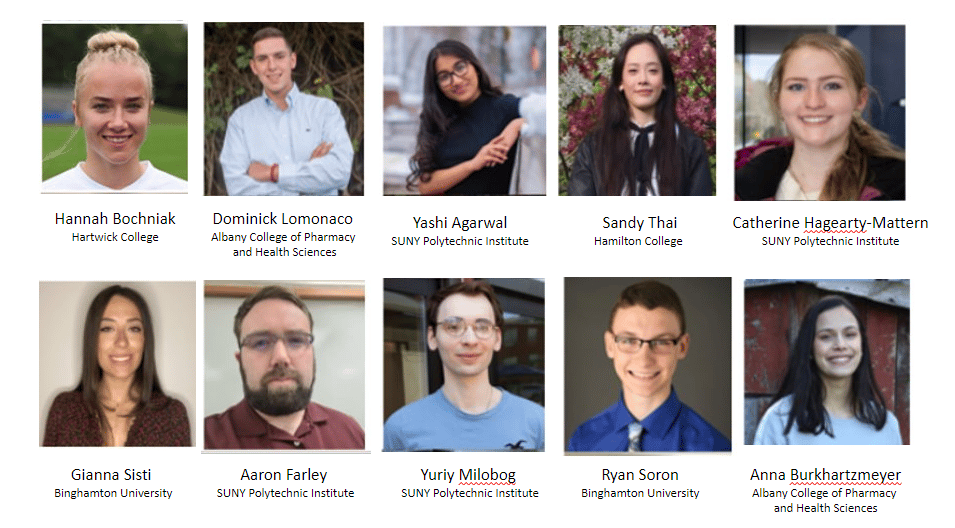 The MMRI Summer Fellowship Program for 2022 was made possible thanks to the generous support from the following sponsors: 
M&T Bank Charitable Foundation
Burrows Foundation
Drs. Atul and Amita Atala
Gary T. Forrest
The Cerny Family Trust
Bro. Vinny Cunzio
Bro. Walter R. Leong
Utica Lodge #47 F&AM
Read more at the news link here:  
https://romesentinel.com/stories/10-college-students-selected-for-mmri-summer-fellowship-program,136332 
Summer Fellowship at MMRI  
The Summer Fellowship Program, initiated in 1960, provides an opportunity for students of biology, physiology, molecular biology, chemistry, medicine and other life sciences to participate in research under staff guidance. The ten-week program is designed to educate, instill scientific curiosity and guide our youth in making their career decisions. The program is open to undergraduate, graduate and medical students. 
Read more about the MMRI Summer Fellowship, here: